Enjoy better golf with our professional golf coaching
---
I love helping people learn and transform their golf - it's why I do what I do!
Seeing people gain confidence, master techniques and be able to accept invitations to play events or new courses or with better golfers without fear is my motivation.
Why Coaching?
VERY SPECIAL PRICED WINTER OFF-SEASON IMPROVEMENT PACKAGES:

Now is the best time to make changes in your swing and to learn the new techniques that will move your golf forwards and upwards because in the Winter off-season you have less time to play and therefore come to the range more often to get your golf fix. But your golf won't fully benefit from just hitting balls, but you will with a plan for the what and the how to be a better golfer!

Working through Winter and not hibernating has many benefits for you and your golf:
You keep active and avoid the movement rust setting in on you and your swing; You also have a goal and challenge to aim at which is great for the mental health; Then there's the fact you have more time and less pressure to make changes compared to summer when you are trying to score and compete. Mainly though, you will be prepared and in a better place and ready from Spring onwards to play a full season and not waste the early part of the season finding your swing after a layoff or hibernation.
Plus, the research says that golfers who commit to a tuition plan make consistent progress, year on year from improved scoring skills and confidence and so enjoy the sport more.

"Are you excited and curious by the prospect of possible?
- What would you wish to be better at next year compared to this year: What shall we work on?"

Starting from today, my 'not to be missed and best priced training plans ever' are available to you first.

Monthly plans for this Winter come include
A minimum of 4 months and a maximum of 6 months
Payment plan commitment instead of total amount
Protected priority booking times
Personal swing library app
Priority invite to my warm weather training trip in spring
THE OFFERS

#1 - Winter Super Improver 4 - SAVE 36% - £140pcm
4 months, 4 hours per month working weekly & step by step to develop your technique over winter to be improved and ready for next season and be closer to the golfer you want to be. Priority booking slots and pay monthly charging.

#2 – Winter Improver 2.5 - SAVE 36% - £87.50pcm
4 months, 2.5 hours per month working step by step on your technique over winter ready for the next season with better improved technique and consistency. Priority booking slots and pay monthly charging.


#3 - 12 Session Flexi-Plan - SAVE 40% - £388
Start the off-season with 12 hours of training in the bank to use over winter to improve your golfing technique & skills to get ahead so you can be that improved golfer next season!

Interested? Send me an email by clicking the button below and send me a note where we can set up a call ok or meet to discuss which package would be best for your progress and aspirations to guarantee 2023 is the best season yet.

Lessons will cover:
Golf Fundamentals
Swing Basics
Short Game
Long Game
Course Management
Simon Garner Golf Academy
Psychology
Lower Scores
Movement & Injuries
New To Golf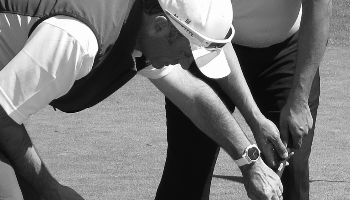 Simon Garner - Head PGA Professional
TAKING THE GUESSING AWAY FROM YOUR GOLF, ADDING CERTAINTY AND ENJOYMENTIf your golf needs help or assistance I can offer 2 approaches - a fix and re-find or for people who are committed to improving their golf I offer a development approach - There's no need to be confused, uncertain or underperform as better golf is a combination of sound principles and simple sessions by session steps to close the gap b
---